start living The Natural Life
My Journey
If you have clicked this link then that means you are ready to take your health and wellness to a whole new level.
I know that these little brown bottles are going to radically alter your life.
I know that may sound dramatic to some of you but I have seen transformation after transformation take place.
When I first started with essential oils I was a relatively new mama.
Self care had taken a back seat.
I mimicked my home life to the one I was raised with.
The one where vim and windex were weekly visitors.
Bleach was used to clean my floor.
I purchase baby wipes without knowing their toxicity level.
I was eating cleanish and doing fitness in the teeny tiny blocks of time I had.
I did what I thought was right.
What I had learned to do.
But once you learn, you cannot unlearn.
The oils came into my home and it shed light into so many areas of my life I had no idea need deep attention.
I went deep in every area of my life.
Deeper than I had ever done before.
Physically. Emotionally. Spiritually.
It was the hard work.
Work I needed to do.
The mama bear within me got stronger.
Fiercer.
I started a whole new path.
A new way of health and wellness
I started to live a Natural Lifestyle.
These essential oils will be the tools that will bring it all together!
They will be the start of a completely new relationship with your body, your health and our earth.

The aromatic compounds in these bottles speak the language of health + restoration in your body.

They are the purest, most trusted + tested brand in the world and they'll bring harmony to your body in the way you've been seeking …
You'll have a new appreciation for what nature knows.
You will start to wonder how you ever lived without them.
This is the beginning of a beautiful path for you.
Whatever your path may look like.
Thank you for allowing me to be a part of your journey!
I cannot wait for you to get started!
Before you get started….
Click here to learn about the current offers, promotions and updates that are happening in your country.
Every month dōTERRA is very generous and you can earn something awesome for getting started on your new Health + Wellness Journey.
Knowing what is being offered is a great way to maximize the gifts and bonuses.
The highest quality oils on the planet at a reduced rate
Different Ways to Purchase
Purchase as a Retail Customer
You will enjoy doTERRA products at their full retail price.
I never recommend this as it is the most expensive way to get oils into your home. If you chose to purchase this way you only have to click the purchase button and then choose shop instead of join and save!


Become a Wholesale Member + Build Your Own Adventure
Purchase whatever you want, whenever you want, at 25% off for a full year!
You may build your own adventure by adding the dōTERRA Intro Booklet to your account (which is the wholesale access pass) for $35us/$42can/20€. You would then add whichever oils/products you want to start with at the 25% off price.
You may choose this option by following the simple steps below!

Benefits of being a Wholesale Member:
Product Discounts: 25% off retail prices

Loyalty Reward Points: Option to receive 10–30% of orders back in points redeemable for free product

Shipping Reward Points: Option to receive the cost of your shipping back in points redeemable for free product

Free Product: Place a monthly order over 125 PV and receive the free product of the month

Renewal Fee "Covered": After becoming a Wholesale Member, the yearly renewal fee for a wholesale membership is $25.00. This renewal fee comes with a free bottle of Peppermint, one of the most popular oils dōTERRA offers, a retail value of $27.33.
3. Purchase a Beautiful Bundle
All the starter kits below are bundled at a lower price + have the wholesale access pass waived.
It is THE BEST way to get started.
dōTERRA is sold online + through various retailers at full price, but anyone can open up their own account for wholesale pricing which is what I want show you how to do here.
This is the same pricing that I have access to!
As a wholesale customer, you will have be able to shop online whenever you want at 25% off!
There are no monthly minimums but you have the option of ordering monthly if you'd like, through their rewards program called Loyalty Rewards.
You may choose this option by following the simple steps below!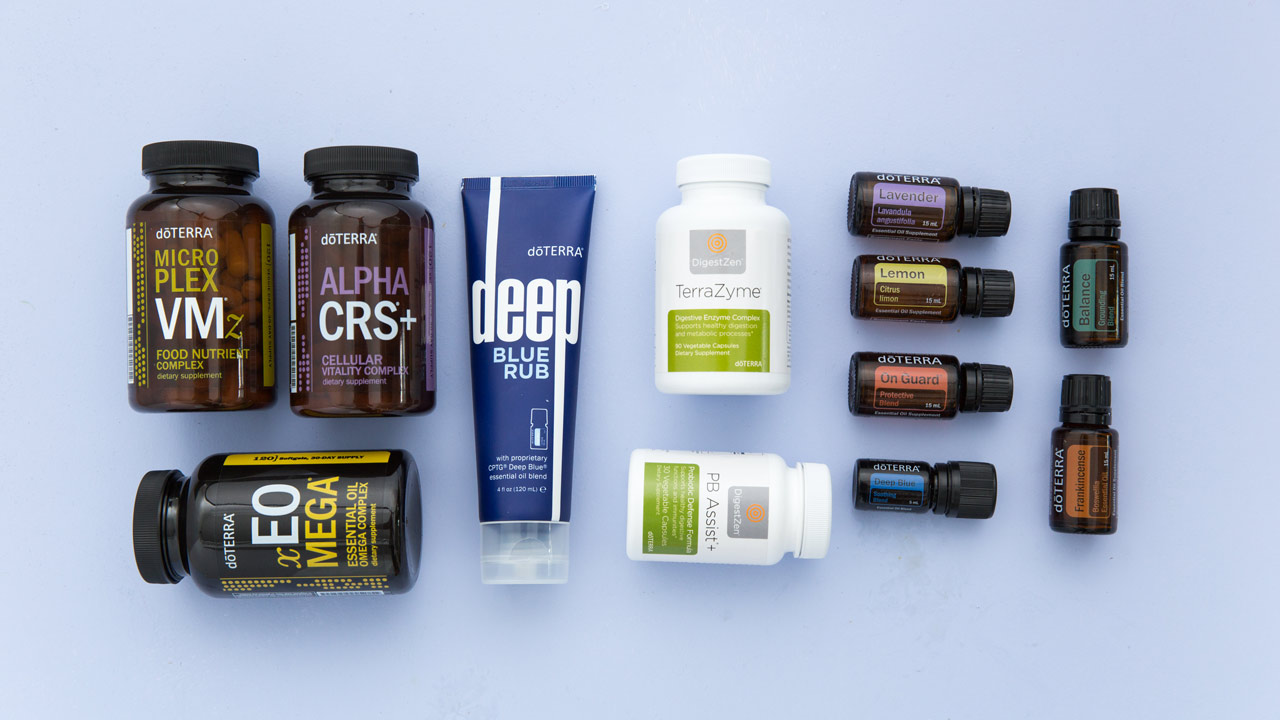 DESIGNED TO SAVE YOU THE MOST AMOUT OF MONEY

Welcomed. Loved. Guided. Educated.
When you get started with essential oil you join an online family.
We welcome you with open arms.
A whole new community.
Filled with heart centred + uplifting souls who cheer you on.
We share tips, tricks and ideas.
We love on each other.
You do not just get a receipt when you purchase through me.
You get loved on, education, resources and our beautiful family.
You will have the inspiration, education and resources you need to live this supernatural life!
A welcome package sent via old fashioned snail mail that will spoil you with some of my favourite natural wellness products from dōTERRA.

An invitation to spend 30 minutes with me customizing your daily health plan using the oils and other wellness products you purchased. No cookie cutter plans here! You get customized advice and I will answer any personal questions you have.

E-boooks, E-Books + More E-books: I will be sending you all of the e-books that I have created to date:

* The Ultimate DIY Essential Oils Recipe E-book

* Cleaning Naturally Recipe E-Book

* Beginner Guide to using essential oils e-book

* All About Top 10 Essential Oils E-Book

Access to my Evernote Notebooks (over 1000 essential oils notes saved)

Homemade Labels for all of your DIY products

A super active Facebook group with monthly giveaways, live videos, and challenges to help you live your healthiest life possible.

Weekly online trainings, from the top 10 oils to supporting your stress and emotions, to help you get comfortable using your oils ASAP. They're only magic if you actually use them ;)
THE STEPS:
Click the button below or follow this link to enter the enrolment portal: http://www.mydoterra.com/hookedonoil/

In the top menu bar choose "Join & Save"

In the new screen on the bottom choose "Join dōTERRA"

Choose your language and country

Choose "Wellness Customer" + Continue

Fill in your personal information, contact information and shipping address.

If the enroller / sponsor ID space is blank, please be kind enough to enter my personal ID# 1145433 if it is not automatically added.

Once you choose verify it will show my name Angela Zimmerlé.

Create a password + agree to the terms and conditions.

Choose continue.

Select an enrolment kit. This is where you choose whatever kit you are most drawn to.

If you are not purchasing a kit and building your own beautiful health and wellness order then you choose the $35us/$42can/20€ Welcome Packet and Enrollment Fee option. Your option will automatically be added to your shopping cart.

In your My 1st Order Cart - Add your wish list items by typing them into the field that says "Enter additional item # or product name". It is very important that you enter the correct name or product number for the country that you are ordering from as all of the product identity numbers and names differ from country to country.

Choose your preferred shipping method.

Enter all of your payment details. Credit card details are not saved and this is a safe system to enter your very private numbers.

Review your totals + shipping to complete order. Click "Process Order Now & Continue"

**OPTIONAL: **: You have the option of setting up a LRP order immediately after purchase. This is not required, but is the best way of continuing to purchase your ever-growing wish list of other oils and wellness products. This can be set up or deleted at any time with no cancellation fees, and is like Air Miles on steroids.

To set up your LRP order now - Select "Set up your LRP Templet"

Choose your preferred monthly shipping date (best to choose a date at the beginning of the month if you want to qualify for the free product of the month)

Add your wish list items here

Save all details

Put a reminder in your calendar to review / edit your order 48 hours before the ship date.

That is it!

;-)
📌 NOTE: If you are interested in building a doTERRA business, you can select the "Wellness Advocate" option instead of "Customer" when you are setting up your account. If you are planning to build a doTERRA business, I suggest starting with the Natural Solutions kit when you are setting up your account.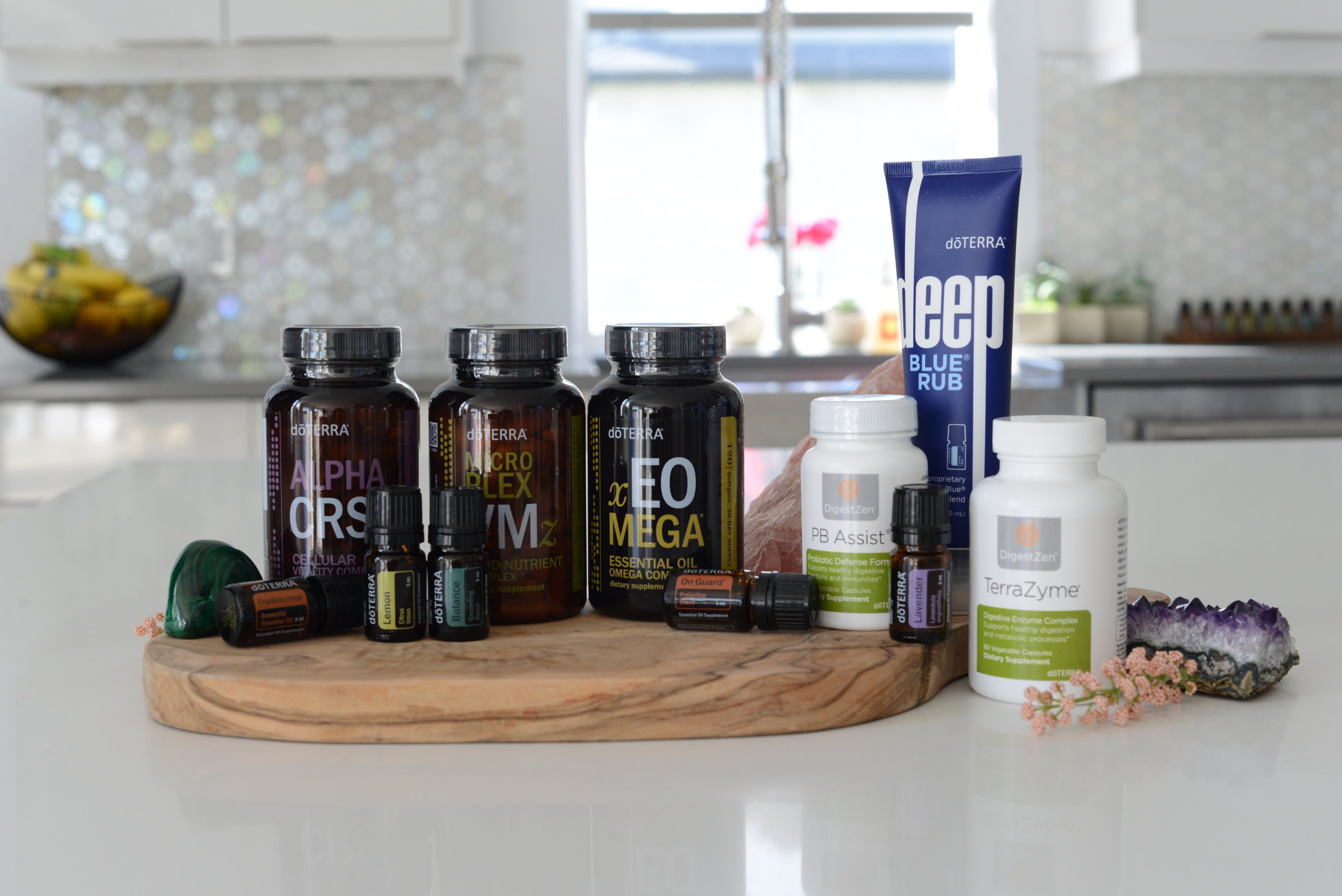 Get ready for it to feel like Christmas Morning when your oils arrive at your doorstep.
Take time to open them, play with them and enjoy their vibration.

These essential oils aren't magic, but they sure are magical.

After a few weeks of implementing these oils and putting them to work for you, you will wonder how you ever lived without them.

I hope you will find a way to implement them into your daily lifestyle.
To anchor in change.
To start a new way of living life naturally!
I am beyond thrilled for you start this journey.
Thank you for trusting me to be apart of it.
MEET YOUR NEW ONLINE COMMUNITY
Do you crave community and connection?
Not just education about your oils but something more?
If yes, than our private facebook community may be the online family you are needing.
I live a world away from my family and friends. 3000 miles to be exact. The life I know is in Canada and I am here in France.
One of the gifts I got when I started with oils was a community of heart centered souls.
Even though I was online I felt part of something. I felt a connection that I was craving.
I became part of a community that helped me thrive.
Helped me grow into my own skin. Find myself again.
I believe women today want to have the calm confidence that comes with making informed decisions for themselves and their family. To be truly empowered - one must have not only information but the key tools needed to rock a healthy, glowing life.
And most important to many - is to feel part of a community, a sisterhood. To be surrounded by people who are living the same lifestyle. Who want to be better, do better and who will life you up. It's a noisy world out there and it is hard to find a place where you feel like you truly belong (at least it is that way for me).
Click the join button if you want to connect your new essential oil tools to a community full of support, education and love!
You now have all of the tools to love a beautiful, high vibe, and natural life!
Enjoy them!
Love, hugs and positive oily vibes
Ange xo